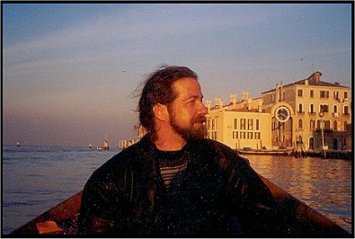 "... the playfulness and subversion of boundaries of postmodernism; the timeless popular appeal of beautiful women; the reverence for feminine sensuality, innocence and grace all these are respectfully saluted, preserved and transformed for our times by Edson Campos unique postromantic art."


Author
Born in Rio de Janeiro, Brazil, Edson has enjoyed sketching and painting since childhood, and he has become a completely self-taught artist. He moved to the United States in 1978 and quickly established himself as an artist of the highest caliber. He has exhibited his lifelike paintings and drawings at major cities throughout the country, winning many awards and much recognition. Edson's artwork has also been published in magazines, and has been commissioned to grace the walls of all 500 rooms in the Queen Mary Hotel in Long Beach, California. Edson has participated in the acclaimed Art Expo New York, where his work was highly praised.
Edson has achieved so much success with his work that the November 1999 issue of The Artist's Magazine featured his work in a special section on painting techniques.


At the prestigious Coconut Grove Art Festival in 2002 and 2003 Edson received the Award of First Place.

His Artwork has been displayed at many Art Festivals thru out the U.S.A. where he has claimed numerous awards.
Edson was also honored with the Title of " Artist of the Year " by Orlando Modern
Art Collection in 2003.
Bienalle Internazionalle dell'Arte Contemporanea in 2005, in Florence , Italy was his first exhibition outside USA


In 2009 Edson painting " Opera " was awarded the Bronze Medal at the Historic french Salon held at the Grand Palais in Paris.
Selected by Gallerie Artet'Miss , Paris France, to be part of a group show in Moscow , Russia at the prestigious " Maison Centrale de Artistes de Moscau'.

The Museum of the Basilica of the National Shrine of Mary Queen of the Universe in Orlando Florida, hosted a solo show in June 2010 , inspired by Leonardo da Vinci " Last Supper"

A Telly award in 2011 was dedicated to " What About the Truth" a short video about his painting created while in progress at the gallery at Avalon Island

Also, in 2012 Edson painting" Jardin d"ete was awarded the Gold Medal at the Salon D'Automne in Coubron, France.

In 2013 Edson Artwork was invited to participate in " Nuances Parisienses" a group Show in Saint Petersbourg , Russia at the Academy of Saint Petersbourg Fine Arts.

Most recently , Walt Disney Fine Art Program has granted permission to Edson to create Art based on Disney Princesses. The Artwork has been approved to be prints and Originals and prints are collected worldwide
In Edson's extensive travels, especially through out Europe, where he can visit and study the paintings and sculptures of his favorite Masters, has been a great source of inspiration. So enjoy your virtual tour and check back often for the latest Updates and New Images!






All images of artwork on this site are the property of Edson Campos.
Any duplication or use of these images without written permission from the
artist constitutes copyright infringement, and is expressly prohibited.
Copyright 2004-2006